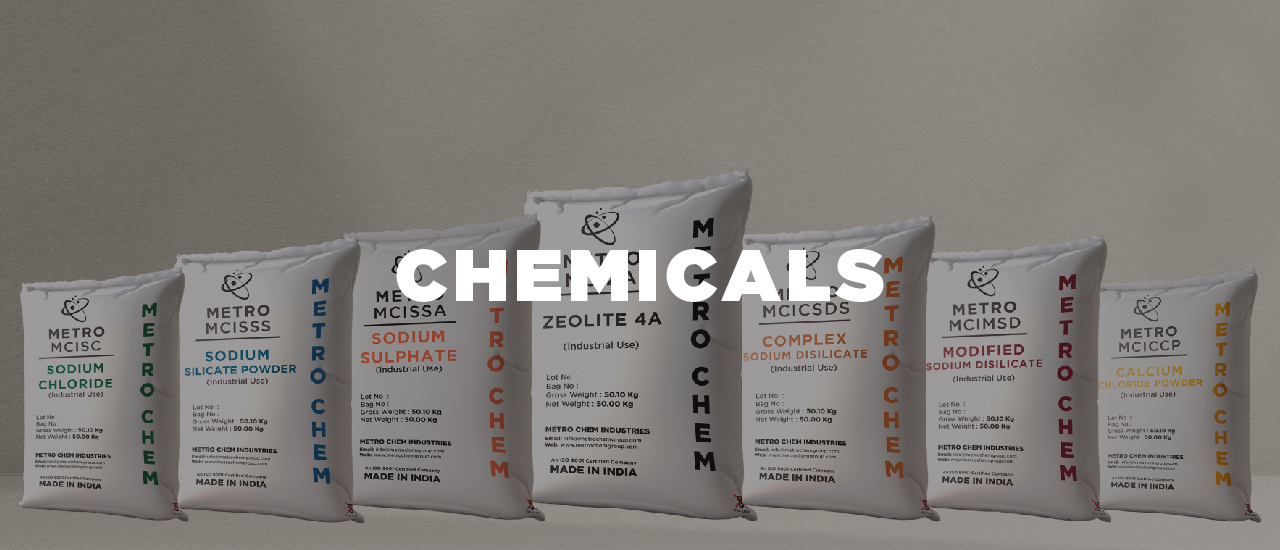 SODIUM CHLORIDE MANUFACTURERS (MCISC)
At Metro Chem Industries, we provide Sodium Chloride with fine quality and precise composition. Our product is available in a wide range of applications and has a long shelf life.
Our company is a leading manufacturer of Sodium Chloride Powder (MCISC) in India. We are known for our quality products, timely delivery, and wide range of products. We have been manufacturing MCISC for the past several years and are committed to providing our clients with high-quality products at affordable prices.
APPLICATION
Sodium chloride is directly or indirectly used to produce many chemicals
Sodium Chloride Powder is a vital component added in food.
It is used to soften hard water.
Used as a cleanser and in firefighting.
Sodium Chloride Powder is used as bleaching agents.
Sodium Chloride Powder is used as Functional fluids (closed systems).
Used as plating agents and surface treating agents
Utilized as processing aids, specific to petroleum production
Sodium Chloride Powder is used as surface active agents.
Viscosity adjustors.
It is used in Agricultural chemicals (non-pesticidal).
| | | | |
| --- | --- | --- | --- |
| ITEM | INDEX | ITEM | INDEX |
| SODIUM SULPHATE(NA2SO4%) | 99.1%MIN | CA, MG (%) | 0.3MAX |
| WHITENESS | 82MIN | CHLORIDE (%) | 0.7MAX |
| INSOLUBLE MATTER (%) | 0.1MAX | IRONIONS(FE)(%) | 0.01MAX |
| WATER (%) | 0.5MAX | PH | |
We provide Sodium Chloride Powder (MCISC) that has been synthesised to meet the highest safety and quality standards.